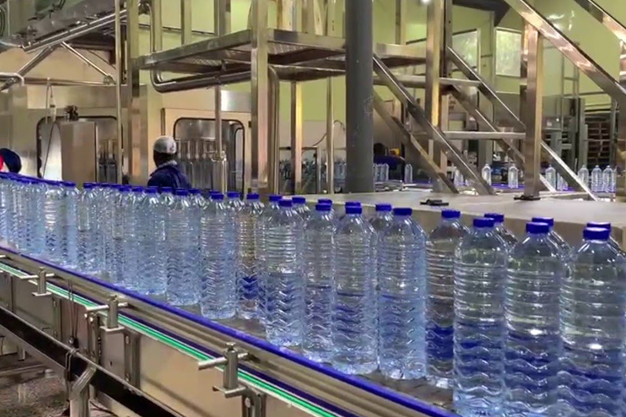 PACKAGED DRINKING WATER PLANT
Installation of package drinking water plant becomes a painless process when you hire an expert to handle its operations. These efficient water plants turn raw water into healthy drinking water, safe for consumption. Made with tough tensile quality materials they're long-lasting and easy to maintain. These plants produce quality packaged drinking water for businesses that deal with filtering and producing packaged water bottles. New technology with specifications in the water treatment and purification industry is widely adopted to match the quality standards. To establish a package drinking water plant, the manufacturers must set up the processing units. Also, they must obtain the ISI mark from the Bureau of India Standards. Professionals in the industry follow certain aspects of structuring, manufacturing, and installing water plant units. These factors include:
Offering machines with updated technical specifications.
Implementing new technology in Machinery installation to make the process smooth and easier.
Frame structural plans
Get mandatory approvals and follow Government rules and regulations.
Determine the packaged drinking water plant cost
Arrange for supreme quality maintenance service
Complete approval procedures and legal documents.
High-productivity standards.
At Aqua Engineering, our water plant professionals are experts in installing and maintaining these water plants. We are the leading packaged drinking water plant manufacturer using innovative technology to stand out in the competition. Our packaged drinking water plants and our installation services have been recognized as the best by our clients. We provide your water packaging and bottling business, a new technical dimension in a cost-effective quote. As we have a large number of clients in the domain of packaged drinking water plant, we guarantee that they get a longer functional life, unmatched performance levels, minimum maintenance and easy operating facility with the plants. The best quality of raw materials and latest technology go hand in hand in manufacturing the mineral water plants.
The specifications of packaged drinking water plants differ depending on their bottling capacity. The common specifications would include:
Pressure sand filter
RO module Kit
Water storage tank
Capacity: 500 LPH to 50000 LPH
Activated carbon filter
UV system
Raw Water Pump
Anti scalent pump
Ozone circulation pump
Voltage: 110-440V
FEATURES
Our professionals with vast industrial experience and expertise are involved in offering a high-quality range of packaged drinking water treatment plant. We proffer the entire architectural plan of installing the machine, repair and maintenance service, efficient productivity with the latest technical specifications.
A proper plan of architecture.
Convenient maintenance and repair solutions.
Great reduction in pollution standards and great stress on productivity control
Capacity: 500 LPH to 50000 LPH
Implementation of energy preservation procedures.
Implementation of the latest technologies in the packaged drinking water plants
. We also assist you in legal procedures and follow the government regulations for the process to go smoothly. Our experts are just a call away for repair and maintenance services.